Clarke Commercial Paint Contractors
Looking for commercial painters in Southern Maine?  From small interiors to marine painting, Clarke has the solutions for your business needs.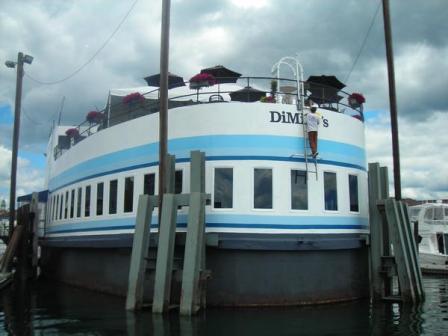 Commercial Paint Contractors
We'll arrive promptly at your place of business and prepare your space for painting or repair.  Prior to any project, we'll consult with you on the next steps required.  In addition to painting, we offer industrial, and municipal services that will meet and exceed your expectations.  It's our goal to provide outstanding service to companies and municipalities with their weatherproofing, masonry, and metal restoration needs in Southern Maine, the Portsmouth New Hampshire region, and Cape Ann and North Shore areas of Massachusetts.  Contact us today for more information.
Paint & Maintenance Projects
19 Commercial Street, Portland, Maine: Weatherproofing doors and windows of a historic property
Woodfords Church, Portland, Maine: HVAC Systems Special Coatings
Children's Museum and Theatre of Maine: Restoration of metal railings, stairs, windows, and doors
DiMillo's Floating Restaurant: Repaint of external metal surfaces; re-caulked more than eighty windows, and provided graphics restoration
Maine Bank & Trust Building: Restoration of metal windows and rust removal at multi-story office building.
Misc. Clients: Masonry and floor painting for a parking garages
We are fully covered with liability insurance and full workers compensation.